Home > Store > KSV
Hydraulic servo valve
COST-EFFECTIVENESS!
MINIATURE DESIGN FOR ROBOTS!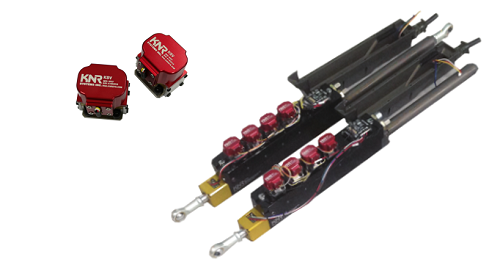 New type servo valve, KSV-NF07, can provide a basic bandwidth over 150Hz (for customized over 200Hz), and internal leaks have been improved to under 0.7LPM.
Old type servo valve, KSV-2M07, is not being sold anymore while the new type servo valve (KSV-NF07) with improved performance is offered at the same price with the old type.


SPECIFICATION

Nominal flow ratings

Up to 6.5L/min at ¥ÄP 70BAR

Hysteresis

¡Â 3% without dither

Threshold

¡Â 1.0%

Leakage

¡Â 0.7LPM

Step Response

<6ms

Seal materials

VITON

Temperature range

-50¡É ~ 140¡É

Proof pressure

< 150% max supply pressure

Burst pressure

< 250% max supply pressure

External leakage

Zero

Weight

190g

Recommended filter rating

3 micron


Small type servo valve is generally offered at high price, but at KNR we are offering high performance servo valves at a low price.
Moreover, concerning underlap, overlap, internal leak etc., customized servo valves can be offered.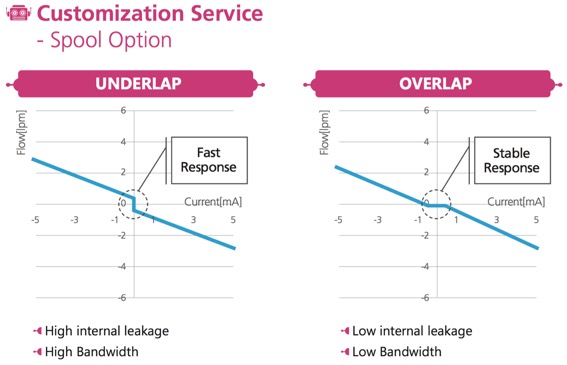 Link to General Information
KSV catalog _ Oct. 2018

PDF
Social Media